Tesla Autopilot v Cadillac Super Cruise
INTRODUCING CADILLAC SUPER CRUISE
GIVING YOU THE FREEDOM TO GO HANDS-FREE
California eyes driverless car testing with passengers
Less than a month after Uber's fatal accident in Arizona, California regulators issue a proposal for a pilot test of passenger-carrying autonomous vehicles.

Cop tickets a GM-owned self-driving car, though company disputes violation
A self-driving car operated by General Motors (GM) was slapped with a ticket in San Francisco on Monday after a traffic cop observed that the vehicle had failed to yield to a woman on a crosswalk.
Uber Isolated by Partners and Competitors in Aftermath of Crash
GM's Cruise CTO Departs, Citing Disagreements With CEO Vogt
Jaguar to supply 20,000 cars to Google's self-driving spin-off Waymo
Uber Self-Driving Car Struck and Killed Arizona Woman While in Autonomous Mode

GM to invest $100mn in self-driving car manufacturing capabilities at two US facilities

California green lights fully driverless cars for testing on public roads
New rules open the door to companies like Waymo and GM that want to test vehicles without safety drivers
Silicon Valley is winning the race to build the first driverless cars
Six companies we think are leading the race to build the first truly driverless car. Three of these – General Motors, Ford and Volkswagen – come from the existing car industry and need to integrate self-driving technology into their existing fleet of mass-produced vehicles. The other three – Tesla, Uber and Waymo (owned by the same company as Google) – are newcomers from the digital technology world of Silicon Valley and have to build a mass manufacturing capability. Read on here

GM, Waymo Top Ranking of Autonomous Car Leaders
A new study names General Motors Co. and Waymo LLC as the leaders in the autonomous car race, while placing highly touted competitors such as Tesla Inc. and Apple Inc. at the back of the pack. More here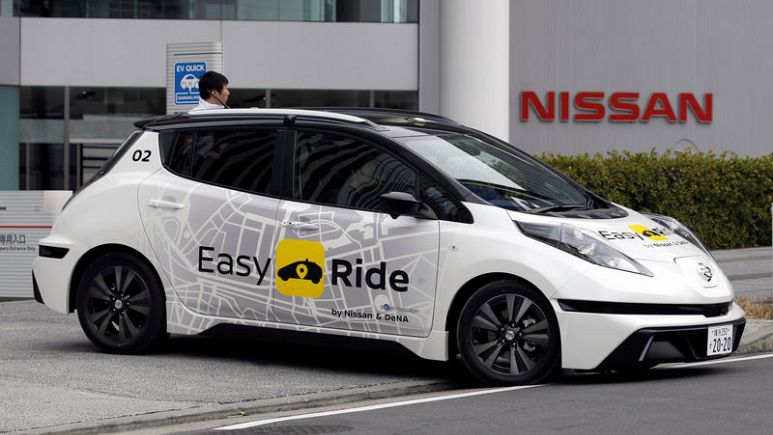 Waymo – The world's longest and toughest ongoing driving test
The Toxic Brotherhoods in the Fight for the Future of Autonomous Cars
Travis Kalanick and Anthony Levandowski both believed that they were several moves ahead of everyone else involved in the autonomous vehicle revolution.
Read on about the Uber v Waymo "matter"
 Developments in autonomous driving
Ghostriding for the masses